What:  Unveiling of Mystic Statue Honoring Local Legend John J. Kelley
When:  1:00pm, Sunday, September 21
Where: Baptist Hill, West Main and Bank Street, Downtown Mystic
Six Former Boston Marathon Winners will Unveil Mystic Statue Honoring Local Legend John J. Kelley on September 21st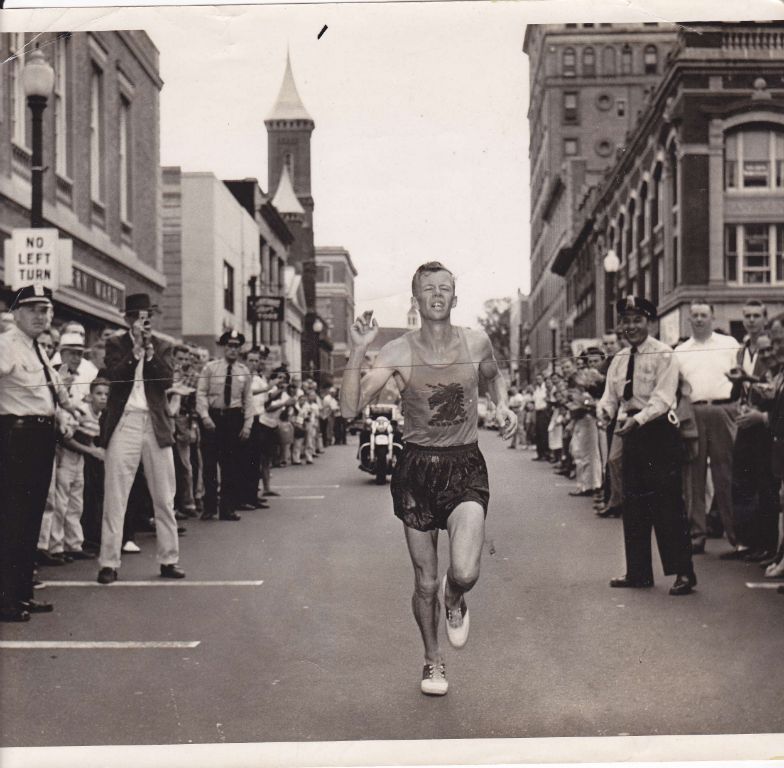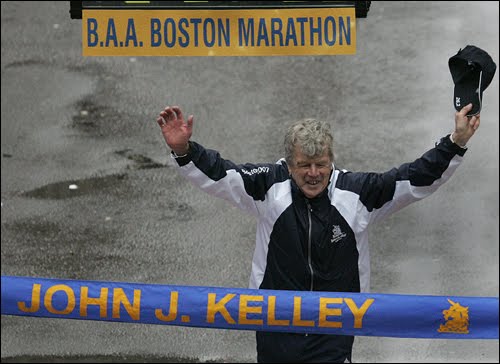 Six former winners of the Boston Marathon will be in Mystic, Connecticut, Sept. 21 to help unveil and dedicate a statue of the late Johnny Kelley, the 1957 Boston champion and two-time Olympian who many consider the father of distance running in the United States.
Kelley, an inspirational writer, teacher and high school cross-country coach who lived in Mystic not far from where the statue will be located, died three years ago at age 80.
"Johnny would run right by there, almost every day," Jim Roy of Mystic, a former student and runner on Kelley's team, said of the location at a small park on Baptist Hill overlooking downtown. The park at the corner of West Main and Bank streets is owned by the town of Groton, where Kelley taught for many years at Fitch Senior High School.
Roy is head of the nonprofit foundation that raised over $87,000 for the bronze statue that depicts Kelley running with his dog, Brutus.
"So many people remember the two of them running together, we felt it was a perfect reminder and wonderful tribute," he said. Roy said Kelley was revered not just as a runner, but as a man who embraced nature, literature, and above all, friendship. The statue, he added, perfectly captures Kelley's boyish spirit.  "It's our hope that this statue will inspire all who see it, runner and non-runner alike, to achieve their full potential and follow their dreams," he said.
Among those expected to attend the Sept. 21 ceremony, which will be open to the public, are Amby Burfoot, who was coached by Kelley and went on to win Boston in 1968; Bill Rodgers, Burfoot's cross-country teammate at Wesleyan who won Boston four times between 1975 and 1980, earning the nickname "Boston Billy".  Geoff Smith, who won in 1984 and 1985; and Jack Fultz, the 1976 champion. Women's Champions include three time winner Sara Mae Berman (1969-71) and Nina Kuscsik the 1972 winner.
Representatives of the Boston Athletic Association, which sponsors the Boston Marathon and whose team Kelley ran for throughout his storied career, also plan to attend. The BAA and numerous organizations and individuals supported the statue project.
"Johnny was such a beloved figure, so many people were extraordinarily generous," Roy said. The organization will continue to raise money, with additional funds used to establish scholarships in Kelley's name.
More information about the John Kelley Memorial Fund and the September dedication is available on johnkelley.org.