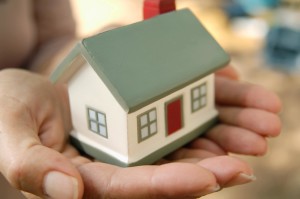 The Interior Redecorators Network® (IRN), the international organization of one-day decorators with members in more than 100 cities, has been witnessing a strong trend across the U.S. this spring: Home sellers are putting more time and money than ever before into the outward appearance of houses and condos before putting properties on the market.
One of the reasons home front fix ups have gained popularity is the affordability of outdoor decor. Installing new coach lights and house numbers in coordinated metallic finishes can provide most houses and condos with an elegant, updated look, instantly, without requiring major investment. Repainting mailboxes and adding fresh mulch to garden beds and at the base of trees reflects good care without requiring a major investment. Solar plant lights add drama by illuminating pathways and landscaping for homes shown in the evening and can be moved to new residences after properties have sold, if desired.
Real estate brokers are some of the biggest proponents of exterior enhancements as many prospective buyers refuse to get out of the car to view homes that don't show well from the street. "First impressions are powerful. Buyers either want to see more or move onto another house, based on the appearance of a home's exterior," says Dina Maddock, a licensed real estate agent with Adache Real Estate in Fort Lauderdale, Florida. IRN founder, Lauri Ward, concurs. "Like blind dates that don't advance to the next level because of lack of attraction, homes that don't look appealing from the outside won't entice prospective buyers to look further, today."
The Interior Redecorators Network is a 501C not-for-profit trade organization of certified interior redecorators located across North America and in Australia, Europe and South America. The organization's founder, Lauri Ward, recognized for pioneering the one day room makeover niche, has become known through her frequent television appearances on "The Oprah Winfrey Show," ABC Evening News," The Today Show," various HGTV shows as well as many other national programs and publications..
For more information on the Interior Redecorators Network, Resale-Ready™, and to locate a certified interior redecorator near you, go to http://www.InteriorRedecorators.com.
Contact:
Jonelle Tannahill, Information Officer
Interior Redecorators Network
916 833-7807 or 916 660-9249
Email
Read more news from Interior Redecorators Network.