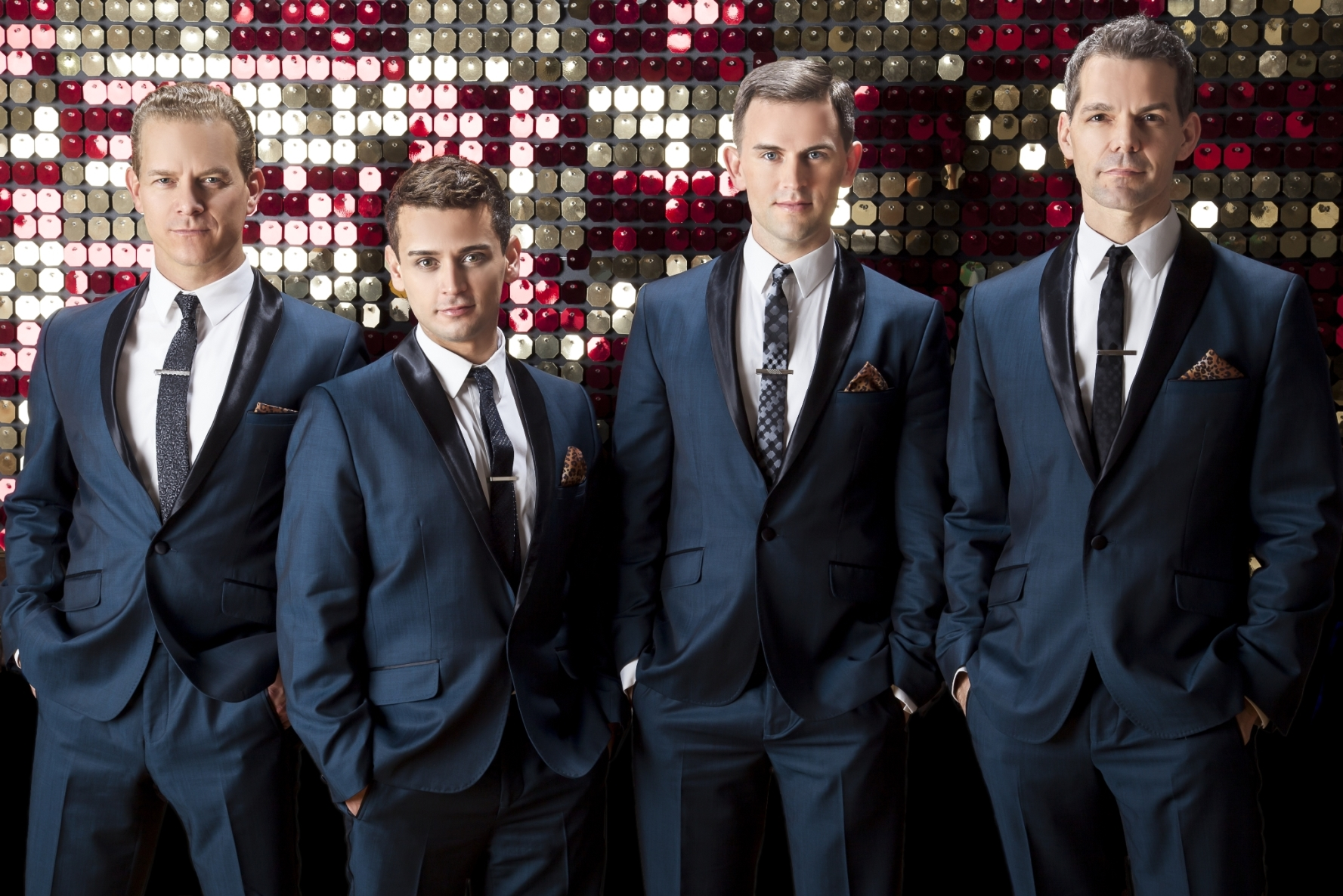 FROM JERSEY BOYS TO MIDTOWN MEN
4 Stars From Broadway's Original JERSEY BOYS Cast Reunite For '60s Celebration at Palace Theater

They took Broadway by storm in one of the biggest hits of all-time, and now on their fifth national tour, THE MIDTOWN MEN perform their favorite "Sixties Hits" from The Beatles, The Rascals, The Four Seasons and more at the Palace Theater in Waterbury, on Friday, September 26, at 8 p.m. Tickets for the one-of-a-kind concert experience, sponsored by Ion Bank, are$65, $55, $45 and $35 and can be purchased by phone at 203-346-2000, online atwww.palacetheaterct.org, or in person at the box office, 100 East Main Street.
Before the performance,Riverhouse Catering will prepare a 6 p.m. three-course dinner in the Palace's Poli Club, located on the mezzanine level of the theater. Dinner is $40 per member/ $50 per non-member, which includes tax, service fees, coffee, and tea. A cash bar is also available. Seating is limited, and reservations can be made when purchasing tickets through the Box Office.
Formed in 2007, THE MIDTOWN MEN reunites four stars from the Original Cast of Broadway's Jersey Boys. Following their storied run on Broadway, Tony Award-winner Christian Hoff, Michael Longoria, Daniel Reichard and Tony Award-nominee J. Robert Spencer have been selling out venues coast to coast bycelebrating the music that defined the '60s with top-shelf choreography, incredible vocal performances and legendary onstage chemistry.
These talented entertainers shared the Broadway stage for over a thousand performances, and now, as THE MIDTOWN MEN, they have thrilled crowds on concert stages and symphony halls across the continent and have delighted television audiences with performances on "Good Morning America," "Access Hollywood," "Katie," and "The Chew." The Men recently released their first radio single, "All Alone On Christmas," written and produced by rock icon and Sopranos and Lilyhammer star Steven Van Zandt and backed by Bruce Springsteen's E Street Band. They were honored to perform the song at the White House for the National Tree Lighting Ceremony in Washington DC.
The past few years have been a whirlwind for critically-acclaimed quartet. Not only have they continued to win over audiences of all ages at their performances, but their self-titled debut album, THE MIDTOWN MEN: Sixties Hits, was met with critical acclaim and garnered five-star album reviews across iTunes. The album was recorded in New York City and features the group performing such iconic '60s hits as, "Can't Buy Me Love," "Up On The Roof," "Time Of The Season," "Candy Girl" and more. It is once again a testament to what THE MIDTOWN MEN do best; helping keep iconic music alive from the '60s in the 21st century while giving it a new "twist."
For more information on THE MIDTOWN MEN, visit www.themidtownmen.com or www.palacetheaterct.org.