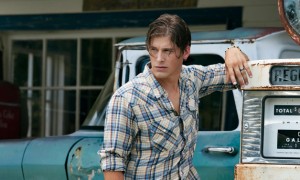 Bio
Country music hit-maker Jason Michael Carroll from Youngsville, North Carolina, is gearing up to release his first new album since 2011, featuring the single "Close Enough." He'll be hitting the road in 2014 on a cross-Country tour and overseas to perform for the military.
Carroll rose to fame after being discovered at a local talent competition in 2004 and later signed to the Arista Nashville label in 2006, releasing his debut album Waitin' In The Country. The album produced three Top 40 hits including "Alyssa Lies," "Livin' Our Love Song" and "I Can Sleep When I'm Dead" and soared to #1 on the U.S. Country charts, selling nearly half a million copies. Both of Carroll's following albums,Growing Up Is Getting Old and Numbers have charted on the Billboard Top 200.
The band appeared july 4th at the mohegan Sun Wolf Den  for one night only.